Propane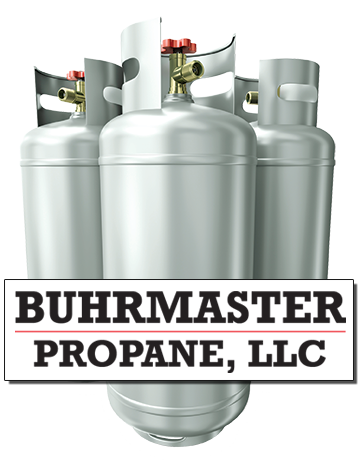 Seasonal Propane Pre-Buy Program
Buhrmaster Propane is now offering a season's worth of propane at the reduced pre-buy rate of only $1.49 per gallon. We calculate your estimated usage for the year to determine your one-time payment. Your propane will be delivered automatically as you need it, and you won't see a bill all year. Supplies are limited, so hurry and get locked in at our low price now.
Your Propane Provider
When you want Propane with No Surprises, No Hassles & Great Prices, Call Buhrmaster Propane!
Only one family has supplied Greater Capital District homes with Premium Heating Fuels and Top Quality Customer Service since 1913: The Buhrmaster Family and Buhrmaster Propane! Buhrmaster Propane provides Low Cost propane delivery service to our customers in Fulton County, Schenectady County, Saratoga County, Montgomery County and Schoharie County.
Propane Delivery & Service
Automatic Propane Delivery
For customer convenience and peace of mind, Buhrmaster Propane offers an automatic propane delivery program. Using a degree-day tracking system, we determine how much propane your home will use throughout the year and automatically schedule deliveries to keep your tank from ever running empty. As an automatic delivery customer, you won't need to worry about checking your propane tank or running low on fuel. Just fill out the form on this page to begin receiving automatic propane delivery from Buhrmaster Propane.*
*Pending contract signature and credit approval. Please contact us for details.
Propane Tank Setting
The Friendly & Knowledgable Staff at Buhrmaster Propane can specify the appropriate propane tank for your location and usage. Tank sizes may vary from home to home, but what doesn't is the Buhrmaster Propane commitment to customer satisfaction. You can trust in our ability to quickly get your tank setting scheduled and completed at a time that is convenient for you and your busy schedule.
Propane Tank Exchange
Have a BBQ grill that needs a propane refill? Convenient low-cost tank exchange is available at our Scotia office located at 421 Sacandaga Road, Scotia, NY 12302. Remember to safely secure your old tank before bringing it over, and drive carefully!
Propane Discounts
"What would a discount fuel dealer be without great discounts?" Don't ask us! Buhrmaster offers several ways to save on propane, heating oil and kerosene. Call today to take advantage of these incredible fuel discounts, and keep checking this page as we will continue to update it as prices change and new discounts become available.


New Customer Spring Specials:
Here's an easy spring cleaning project – start fresh with Shaw Propane or Buhrmaster Propane and these limited time offers. And as a new Shaw Propane or Buhrmaster Propane customer you will really clean up, with low prices, no hassles, no hidden fees, no long-term contracts, and lots of courteous, considerate people to help with all your propane needs.
Free Leak Test/No Charge Tank Set: Get a free leak test and/or no charge tank set when you switch to Shaw Propane. Contact the Shaw Propane or Buhrmaster Propane office near you for details.
First Fill Special: Get your first propane fill for only $1.29 per gallon … and get the rest of the season at that special low rate, too! Act now to lock in $1.49 per gallon for all your propane deliveries through April 30, 2018. Call the Shaw Propane or Buhrmaster Propane office near you for details.
Refer a Friend or Neighbor Any existing customer of Buhrmaster Propane or Shaw Propane who refers a Friend or Neighbor to us for Propane Delivery Service on an automatic basis for heating or greater use will be eligible to receive 50 gallons of FREE Propane! The customer you refer will also receive the same 50 Gallons of FREE Propane as a Welcome Gift. Please call or contact our office for details.

Senior Citizens Discount: All seniors 65 years or older receive a discount.

Fuel Combo Discount: Buhrmaster Propane customers who also purchase heating or kerosene from us receive a discount on their propane delivery.

Military Discount: Buhrmaster supports all of our troops and veterans, and to thank you for your service, we offer a no-strings-attached discount.



To take advantage of these special propane discounts, call or contact Buhrmaster Propane today using the form on this page.