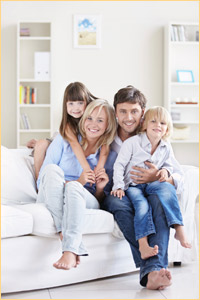 The cost of price protection insurance and historically volatile heating oil prices make it impossible to offer the downside protection of True Cap this year.
Please enroll in a Budget or Prepay plan, or call your local office to make payment arrangements.
Discounted Prepay Plan
Buhrmaster offers Prepay plans for heating oil and propane.
With our Prepay Plan, you make one payment before June 30, 2023, and get our lowest available price per gallon. You'll get all the fuel you've paid for, all season long, and won't see another bill until the end of the year – if at all. Your price of fuel is based on the cost on the day of delivery, and credited against your payment.
Our Prepay plan offers our largest discounted rates available: Enroll in a 2023-2024 Prepay Plan for Heating Oil by June 30.
Important Note: This is a standard priced program, and offers no price protection at all - there is no cap or fixing of price in any way for the entire term of the program. All products will be charged to customers at our standard retail rate on the date of delivery. The price may rise or fall significantly regardless of the rate the program was figured at originally. If prices fall, any balance remaining will be credited to next year's program. If prices rise, we will bill you at the end of the program term.
The Prepay plan includes automatic delivery of your heating oil – you won't have to worry about checking your tank levels or calling us to order fuel.